Integrated Rural Development Foundation
The Integrated Rural Development Foundation of the Philippines (IRDF) is a national NGO established in 1989 with a mandate to implement development programs that will contribute to the social and economic empowerment of marginalized and vulnerable sectors such as small farmers, fisherfolks, indigenous peoples, women and youth.
Partner organizations of IRDF are found in the provinces of Nueva Ecija, Bulacan, Laguna, Batangas, Quezon, Aurora, Sorsogon, Mindoro Oriental, Nueva Vizcaya, Davao Oriental and del Sur, Bukidnon and North Cotabato.
IRDF maintains field offices in Sorsogon City; Salcedo, Eastern Samar; Dingalan, Aurora and Kidapawan City, North Cotabato.
Goals and Strategies
IRDF's core program is aimed at building and strengthening the capacity of the rural poor to own and have control over their land and productive resources such as seeds, water, farm inputs and credit to enable them to sufficiently invest in improving farm productivity and thus raise their incomes. Its main strategies are organizing, training and capacity-building, policy analysis and advocacy and enterprise development.
At the production sphere, IRDF promotes agro-ecological and sustainable farming methods to enhance and rehabilitate the environment and the resource base upon which farming depends, ensure local food security and sustain economic viability of small-scale farming especially in the context of worsening impacts of climate change.
As a strategy to build the economic strength of the poor, IRDF basically supports organizing of small-scale farmers, fisherfolks, women's associations and cooperatives. It also provides small-scale financing to support community livelihood and enterprise projects in its project areas.
In communities devastated by disaster, IRDF supports initiatives for livelihood rehabilitation. To build long-term capacity of communities in disaster risk reduction management, IRDF supports a more comprehensive capacity building program.
1. Organizing of Small-Scale Farmers, Women, Fisherfolks and Indigenous Peoples Communities to Promote and Protect their Economic and Social Rights
2. Policy advocacy on food security, food sovereignty, climate justice and agrarian reform at the national and local level. IRDF remains at the forefront of advocacy for the right to food, people's food sovereignty and climate justice. It supports coalition building and strengthens national advocacy and campaign networks like the National Movement for Food Sovereignty (NMFS) that are active in promoting the rights of small-scale farmers.
3. Empowering Small-Scale Farmers in the market towards Reducing Rural Poverty
4. Supporting Livelihood Initiatives of Partner Communities and People's Organizations to augment household incomes and secure food for poor households.
5. Livelihood Rehabilitation in Disaster Stricken Communities
6. Policy advocacy towards small farmer-oriented agriculture and agrarian policy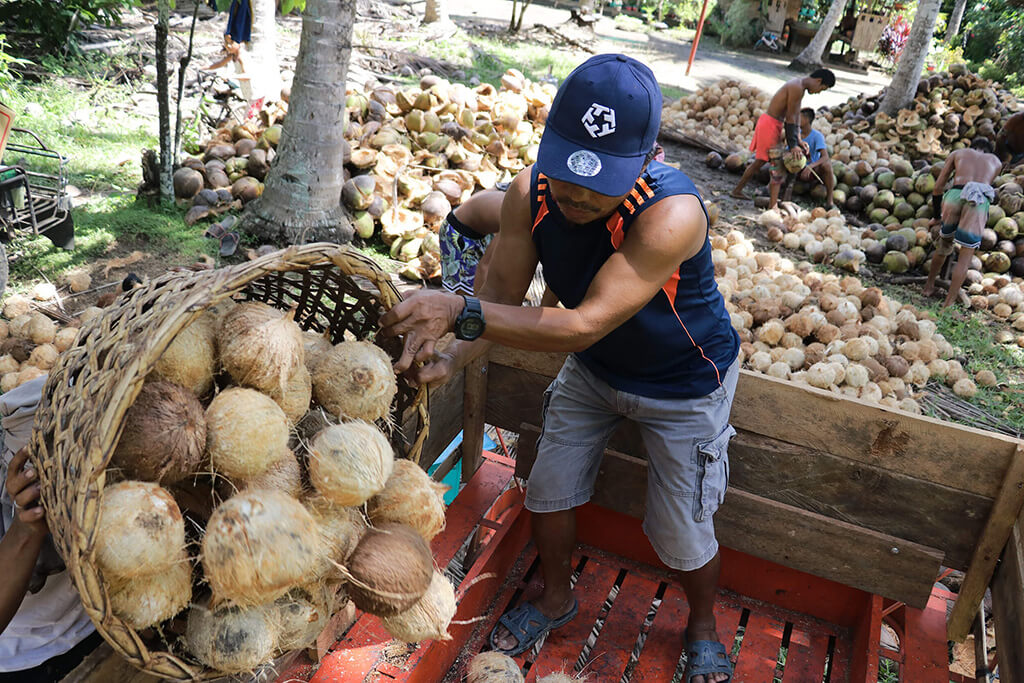 Vision, Mission and Goals
Vision – IRDF envisions a socially just, equitable, sovereign, progressive, sustainable and gender fair Philippine society where Filipinos are enjoying their basic and fundamental human rights.
Mission – IRDF's mission is to contribute to the empowerment and social and economic upliftment of marginalized rural sectors by strengthening grassroots associations and their initiatives for food sovereignty, social justice, sustainable agriculture, gender equality and environmental justice.